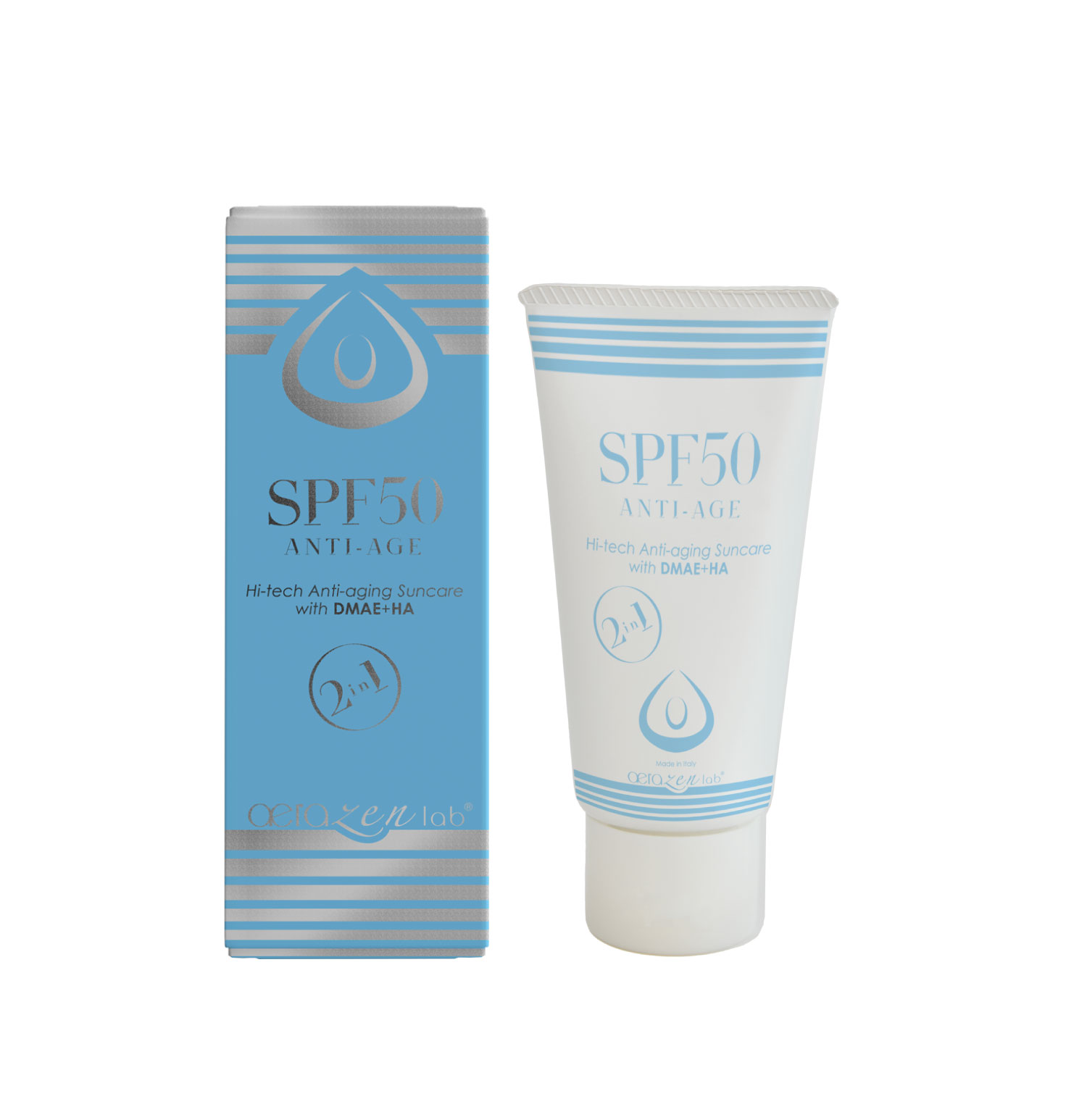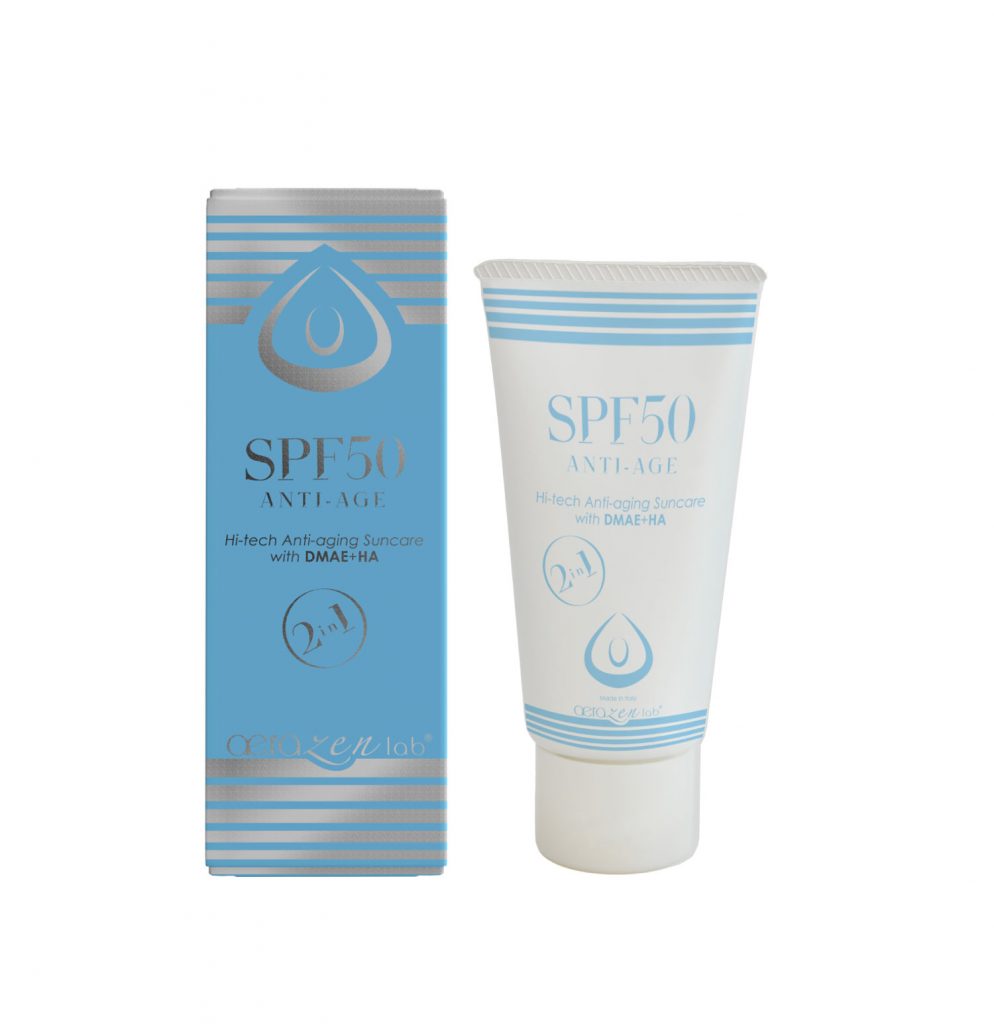 SPF 50
Anti Age
Sun protection cream
By a peeling treatment of any intensity, the surface layer of the skin comes out assaulted, irritated and definitely weakened .
It must therefore apply, as the conclusion of the treatment , a product that has marked attitudes soothing, nourishing and protective by exposure to solar radiation that is particularly harmful when the skin has undergone actions keratolytic and exfoliating.
The formulation provides a synergy between soothing substances (alpha bisabolol, vitamin E) nutrient - hydrating (collagen, hyaluronic acid) and antioxidants (vitamin E, DMAE, green tea extract) that balance the stress induced by the chemical peel restoring normal skin defenses .
In addition to a mix of new generation chemical sunscreens provides a high protective screen Spf 50 UVA and UVB radiation by preserving over-exposure to sunlight in the ordinary conditions of declining physiological barriers.
Ingredients:
DMAE: stabilizes cell membranes, inhibits and repairs cross-linked proteins, contrasts oxidative stress.
Alpha - bisabolol Constitutes the main component of the essential oil of chamomile . It is characterized primarily by the extreme skin tolerance . Effective as soothing to the skin inflamed , reddened , suffering from atopic and seborrheic dermatitis and irritation in general . Inhibitory and calming redness of any kind , expressed also depigmenting action
Vitamin E or tocopherol has a very high antioxidant power. Helps maintain elasticity and hydrationskin by reinforcing its hydrolipidic film, reduces erythema and edema induced by the sun.
Marine collagen is a molecule with characteristics similar to the collagen present in the dermal cells, rich in Omega 3 essential fatty acids, aminoacids and glycoproteins, including hydroxyproline, which give it film-forming, moisturizing and protective properties.
Hyaluronic acid: It is extremely water soluble, and has the ability to retain a quantity of water up to a thousand times its weight; the different molecular weights involved to a different epidermal level ensures a large supply of water, thereby reducing the evaporation phenomenon and favoring the physiological production of collagen, a protein essential to the tissues to maintain swelling and elasticity typical of youth. Therefore has moisturizing and nourishing, softening and soothing, anti-aging filling properties and facilitates the repair and healing of tissues.
Glycolic extract of green tea mainly consists of polyphenols , which give strong antioxidant and anti free radicals , theophylline , and tannins that give purifying and astringent properties.
Uvinul ® Easy mixture of chemical solar filters that provides broad spectrum protection from UVA and UVB rays with a certain definition of SPF.
Method of use:
Soothing, moisturizing and nourishing substances, with the addition of a mix of new generation sunscreens, ensure a high protective screen from UVA and UVB radiations.
The product is indicated after any peeling treatment and in all cases in which there is a decrease in the ordinary physiological barriers. Apply on the parts to be protected before any exposure to sunlight and massage until completely absorbed.