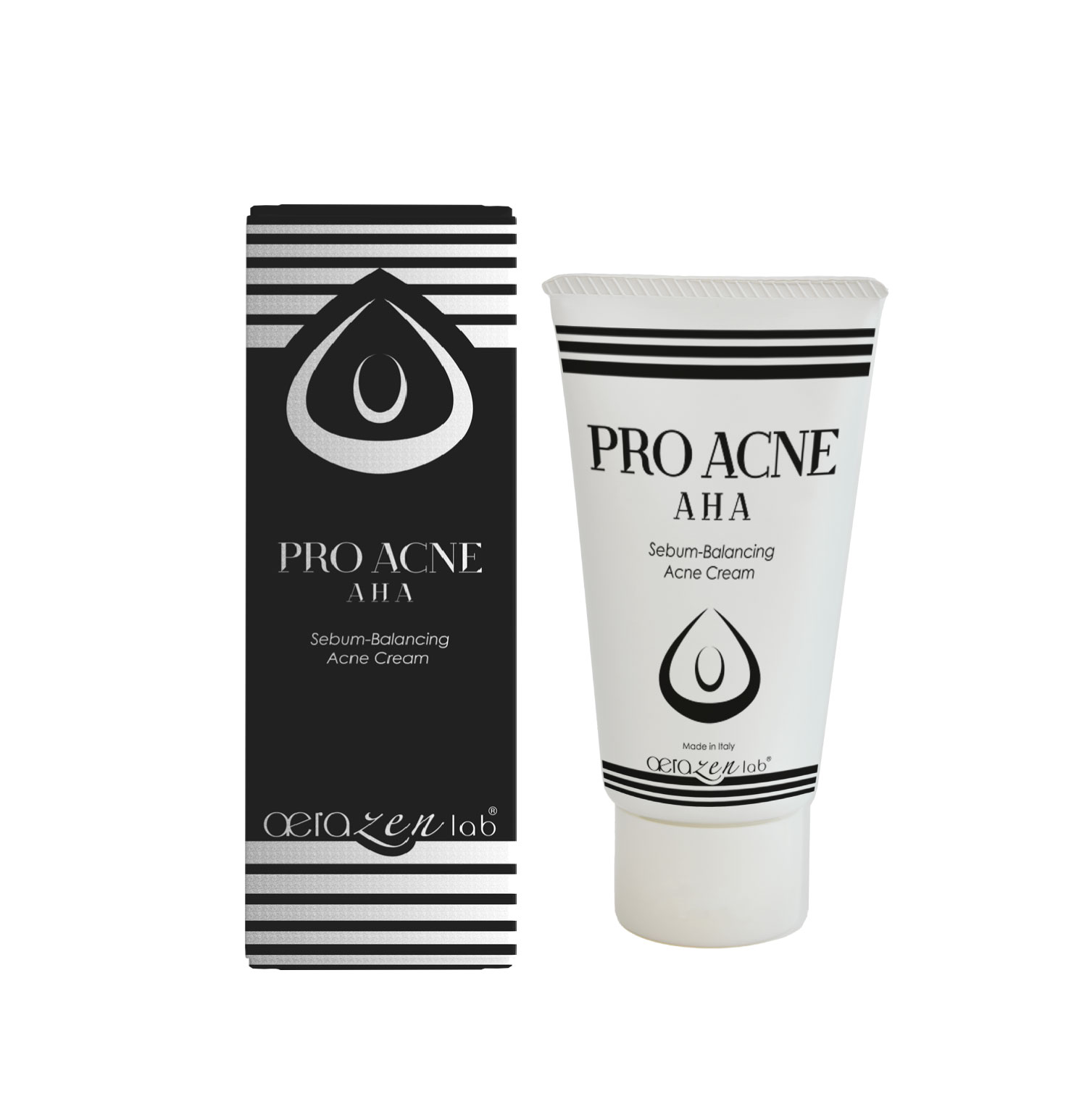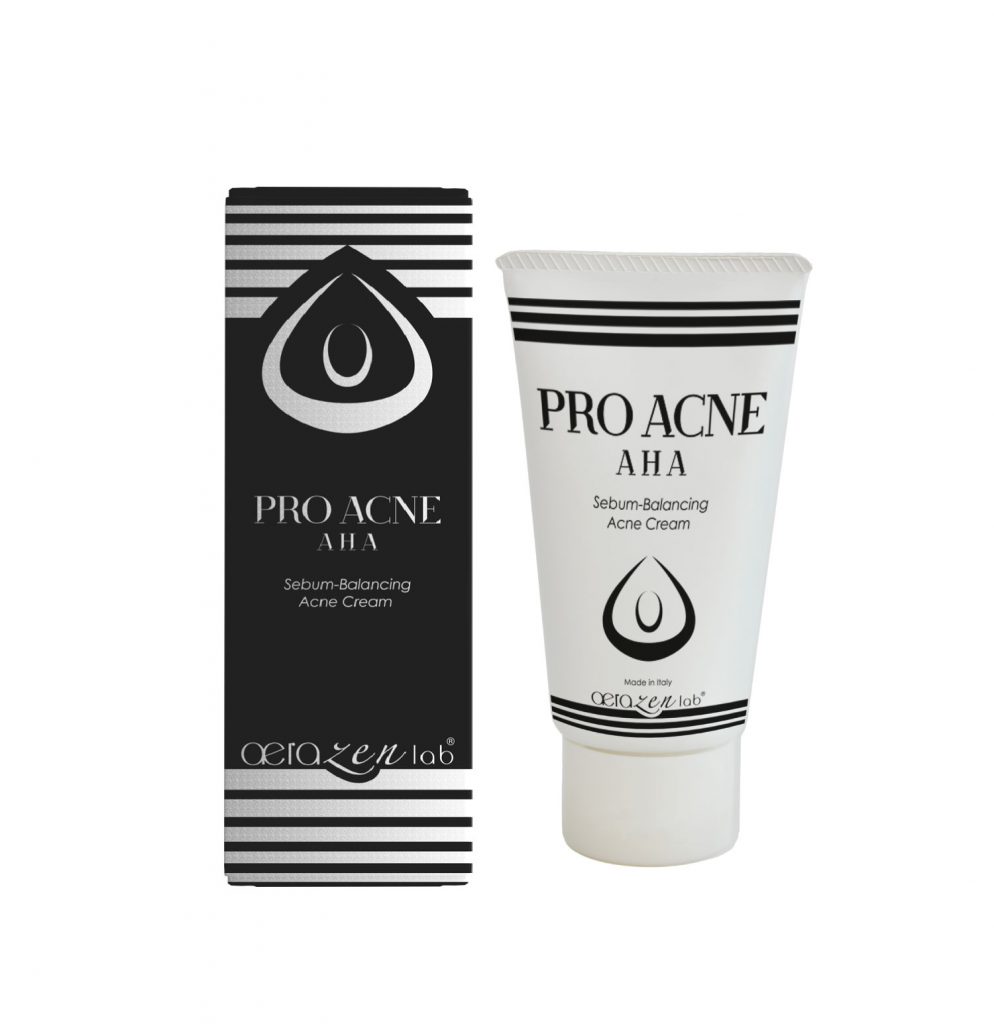 Each box contains: 1 tube of 50 ml ℮ 1,66 fl.oz.
Pro Acne AHA
Pro acne AHA cream has been designed to reduce all the symptoms generated by acne lesions (itching, redness, blackheads, papules, pustules etc.) but above all to act at the root of the problem, eradicating the triggering cause, without neglecting the improvement of the appearance of the skin, protection and hydration. This cream boasts essential properties thanks to its ingredients: skin purifying and sebum-normalising, refreshing and delicate, actions carried out by aloe and tea Tree oil; exfoliating, as it stimulates re-epithelialisation, reducing inflammation and hyperkeratinisation of the pilosebaceous duct. These properties are the result of the interaction between acids, primarily glycolic, combined with malic, citric and tartaric, which ensure that the dull and worn surface layers are eliminated and replaced by new skin, while the underlying dermis produces collagen and elastin. It is also very important to highlight the presence of red fruit extracts, with antioxidant powers which are particularly suitable for sensitive and imperfection-prone skin.
Ingredients:
Glycolic acid: reduces acne scars, wrinkles, hyperpigmentation. In addition, it stimulates the production of collagen and elastin.
Tea tree oil: natural antibacterial and antibiotic.
Fruitlange AHA: has moisturising and exfoliating properties, which promote cell turnover.
Aloe E.G: has soothing, healing, invigorating, anti-inflammatory, emollient, refreshing and moisturising properties.
Application technique: thoroughly cleanse the skin with the Cleanser & Tonic and then apply the Pro acne AHA cream. For excessive seborrhoea and blackheads, it can be used in the morning and evening.
Recommendation: in the event of sun exposure it is possible to use Spf50 Anti-Age during the day and Pro acne AHA in the evening.