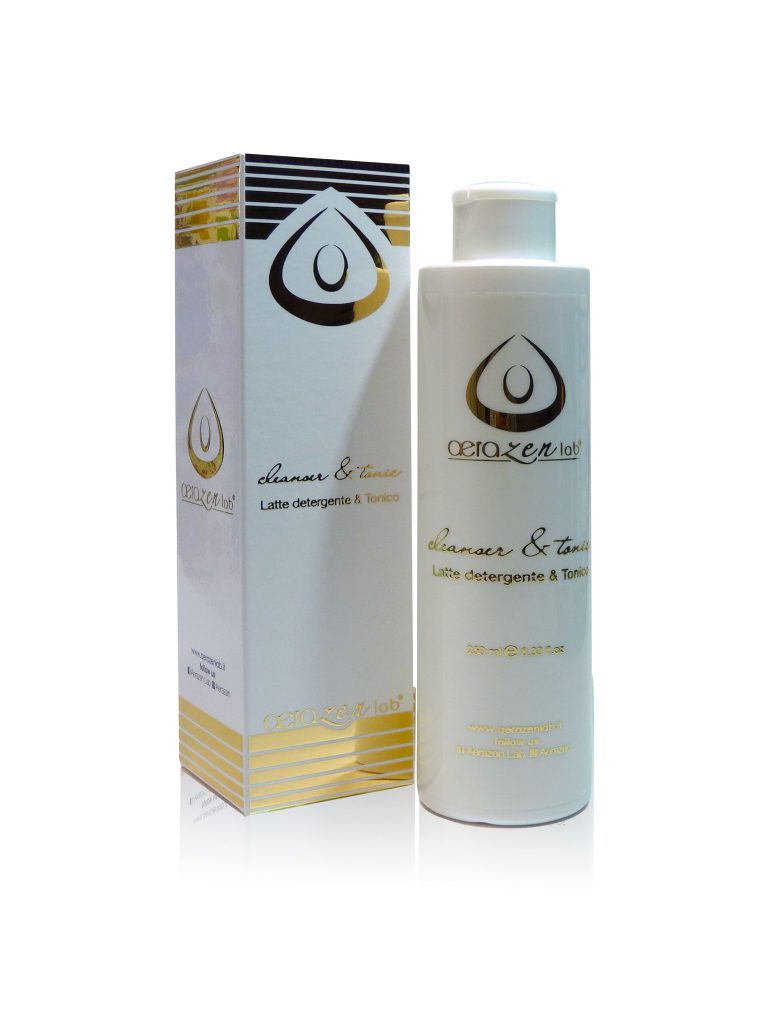 Each box contains: 1 bottle 250 ml 8,33 fl.oz.
CLEANSING MILK & TONIC
The Cleanser & Tonic is a unique double-action product: its exclusive formulation rich in active ingredients allows thorough cleansing, acting on
multiple layers of the skin while respecting its pH, leaving a feeling of comfort thanks to the delicate and refreshing tonic activity.
Suitable for all skin types.
Features: removes make-up and all types of impurities, carrying out a cleansing, dermo-purifying, as well as regenerating and moisturising action on the skin.
INGREDIENTS
Aloe Vera: moisturising, emollient, antioxidant.
Mallow: anti-inflammatory, healing, soothing.
Centella Asiatica: soothing, healing; stimulates the production of collagen.
Cornflower: soothing, anti-inflammatory, astringent, regenerating.
Sodium Hyaluronate: hydrating, anti-wrinkle.
Horsetail: healing, soothing, astringent.
Tocopherol (Vit. E): antioxidant.
Panthenol (provitamin B5): regenerating, healing.
Application technique: for thorough make-up removal it is recommended to use the Cleanser & Tonic Milk on cotton pads. For a deeper cleanse, moisten the fingertips with the product and massage it gently over skin in circular strokes, leaving it on for 2/3 minutes. Then remove the residues with damp pads.
Recommendation: use the Cleanser & Tonic both in the morning and in the evening.