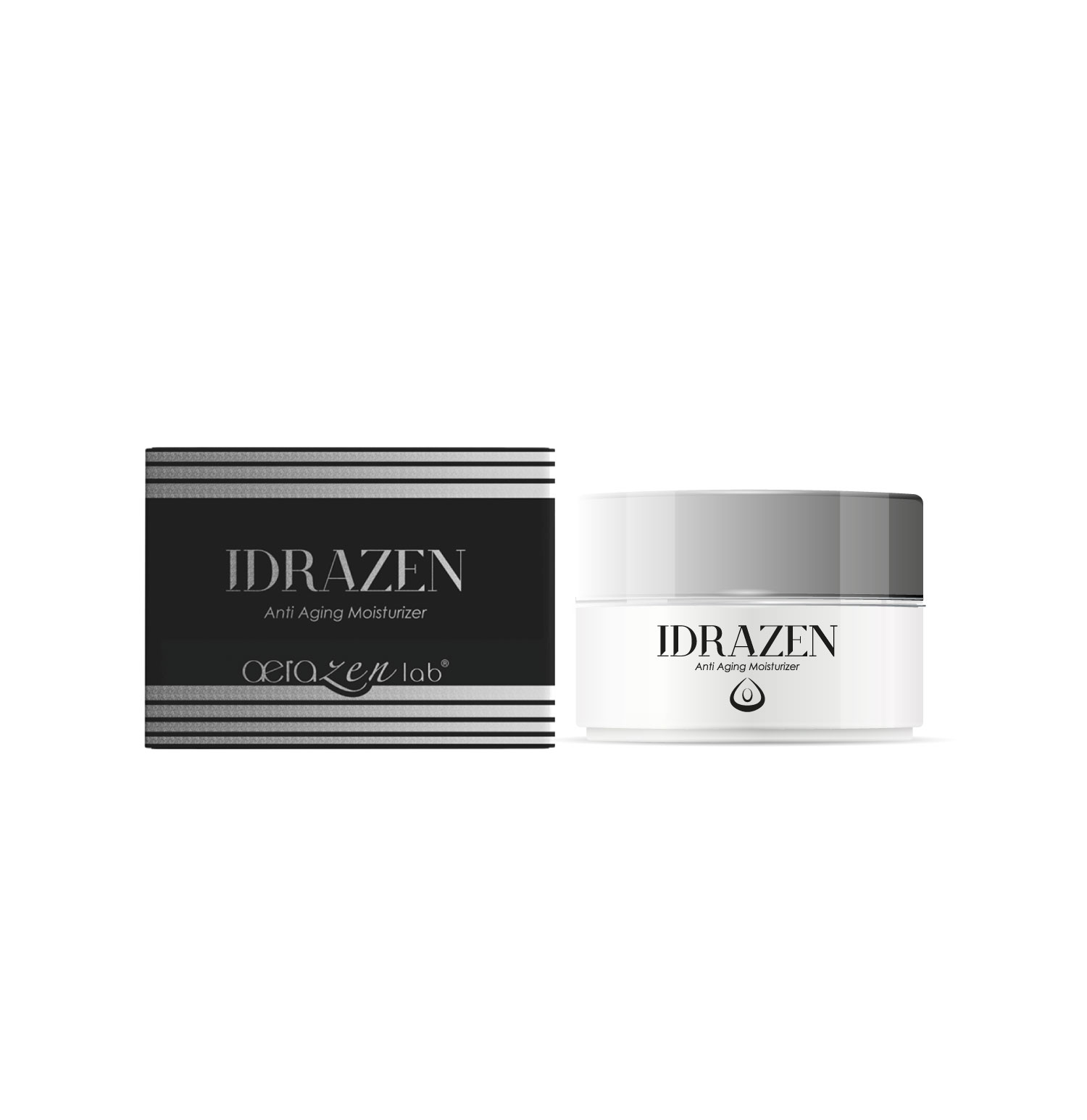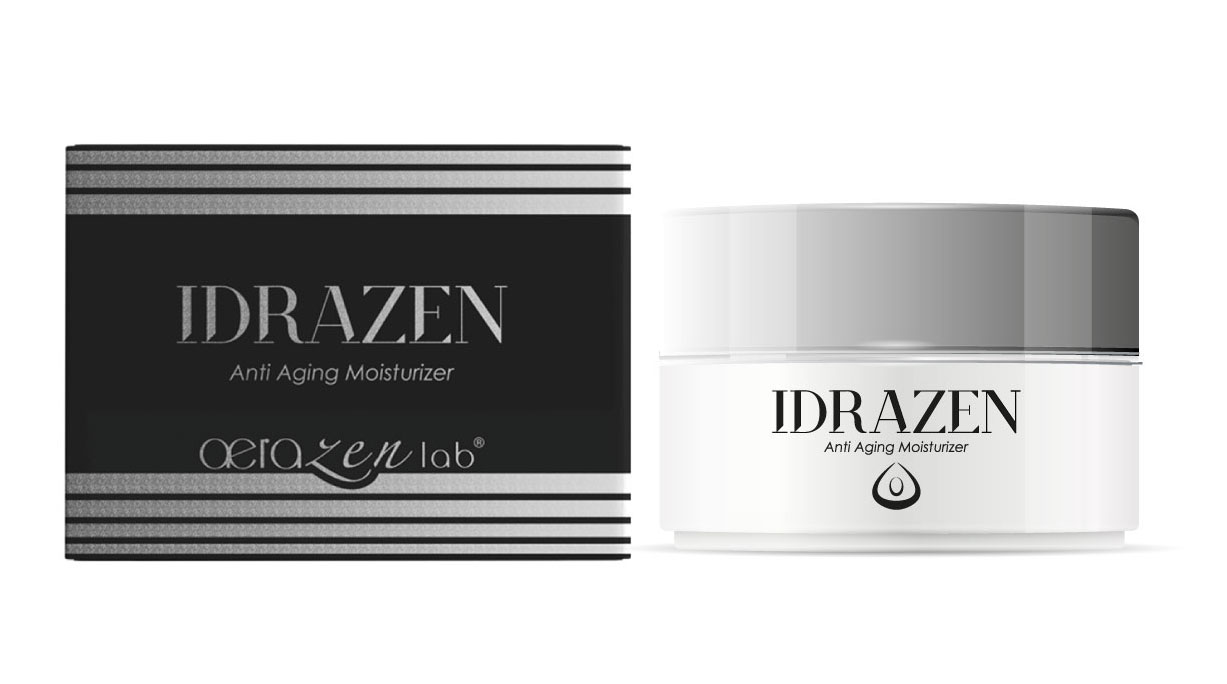 IDRAZEN
Anti-ageing treatments involve the use of cosmetic products, whose action is aimed against natural processes that determine and make visible the signs of the passing of time. The purpose of creams in general is
to act on the skin making it young in appearance and soft to the touch. Based on this, Idrazen was formulated. Its components contribute in synergy, acting on different fronts, to moisturise and renew the skin. Skin hydration and cell turnover are favoured by the presence of the skin hydration factor, which supplements the one already present naturally, sodium hyaluronate, aloe, marine collagen, and snail slime, emollient and nourishing ingredients that stimulate and support the production of elastin and collagen in the underlying dermis, responsible for the turgor and tone of the skin. The recipe has been enriched with vitamins E and A, resveratrol and currant extract, which are excellent antioxidants; studies on these substances have shown that their activity against oxidative stress caused by free radicals is significantly  increased when they work in synergy. This formulation makes Idrazen a perfect ally to fight skin ageing and to protect skin from external aggressors in the form of chemical and physical agents, leaving the face healthy and revitalised.
Ingredients:
Currant extract: antioxidant power.
Snail slime: regenerates the tissues.
NMF acef: skin hydration factor.
Marine collagen: film-forming, moisturising and protective properties.
Sodium hyaluronate0.8: promotes the physiological production of collagen.
Vitamin A: has protective and regenerating properties.
Vitamin E: antioxidant power.
Aloe E.G: soothing, healing, invigorating, anti-inflammatory, emollient, moisturising and regenerating.
Resveratrol: effective antioxidant.
Application technique:
thoroughly cleanse the skin with Cleanser & Tonic and then apply Idrazen cream morning and evening.
Recommendation: for an effective anti-ageing and lifting treatment, you can use Idrazen cream during the day and Peptyfill cream at night.