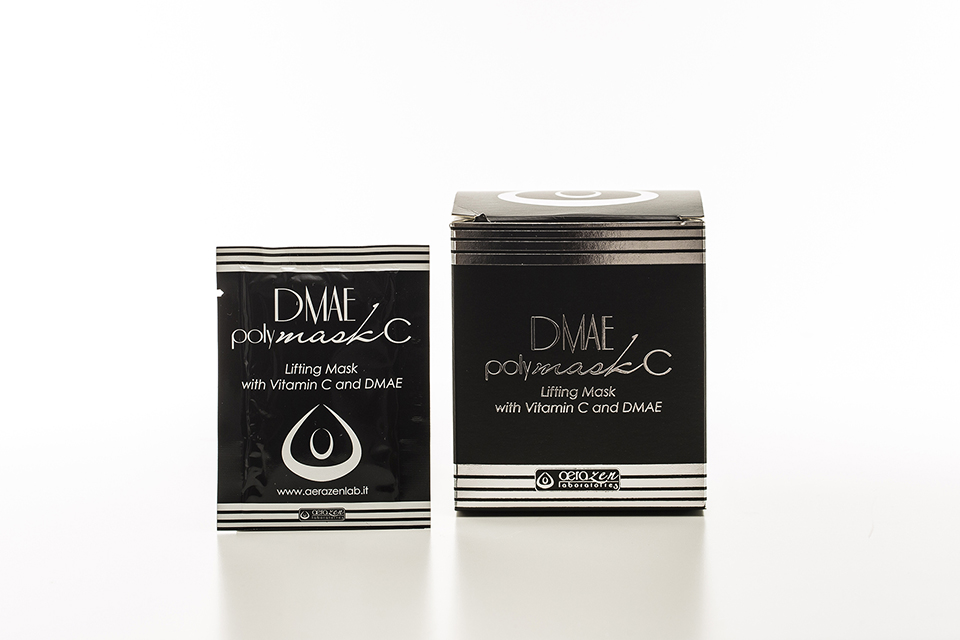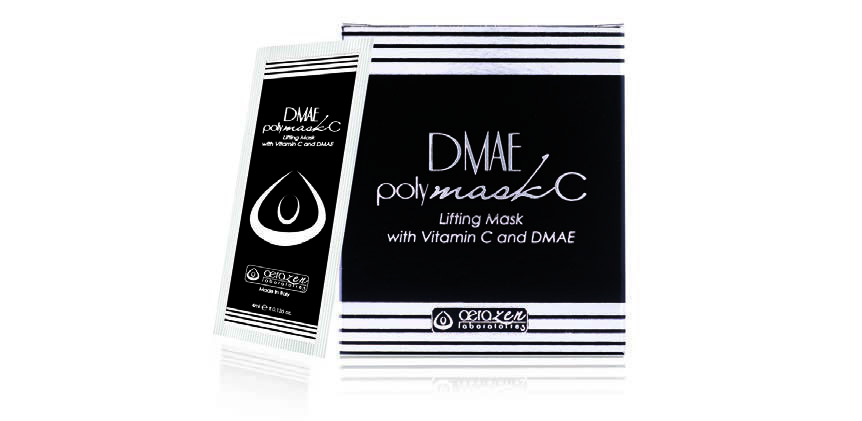 DMAE POLYMASK C
Lifting Mask with Vitamin C and DMAE
DMAE polymask C is suitable for all skin type, a peel off mask made from polyvinyl alcohol that allows a controlled release and better penetration of active substances with immediate bleaching effects that stabilized in the medium and long term.
The formulation with vitamin C combined with salicylic acid and DMAE (dimethylaminoethanol) make the product as an excellent lightening by inhibits tyrosinase, the main responsible key for the production of melanin. Its exfoliating action, dissolving the keratin and promoting cell turnover; stabilizes cell membranes and protects the crosslinks protein; also has antioxidant properties and stimulating the production of collagen. DMAE polymask C is an ideal ally to combat skin spots, caused by photoaging, hormonal changes, pregnancy, and/or dysfunctions which generally determine hyperpigmentation. Just after the first treatment, the skin already takes on a more fresh and youthful aspect with a better definition of facial features and recovery of muscle tone.
Ingredients:
DMAE: stabilizes cell membranes, inhibits and repairs crosslinked proteins, contrasts oxidative stress.
Salicylic acid is a good exfoliator and promoter of cell turnover; plays a bacteriostatic, desiccant and soothing action without causing irritation
Ascorbic acid is a powerful antioxidant, acts as cofactor for the lysine and hydroxylase proline in maintaining optimum collagen density; has inhibitory activity against the synthesis of tyrosine
Method of use:
Apply a thin layer of the product with a spatula, avoiding the eye area, and leave for 20-25 minutes. Once dry out, evenly remove the mask and gently cleanse the face.