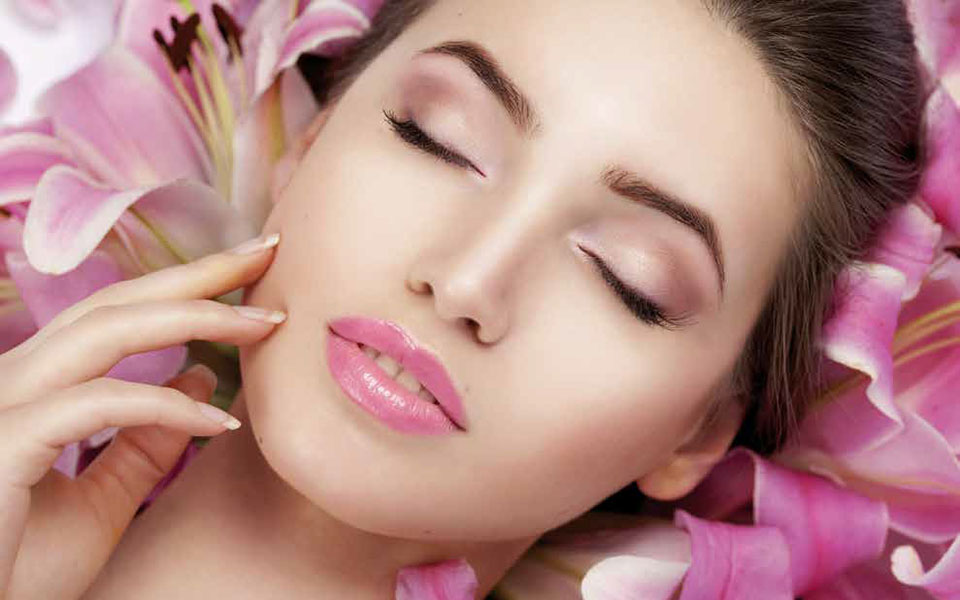 The latest and technologically advanced concept in dermo-cosmeceuticals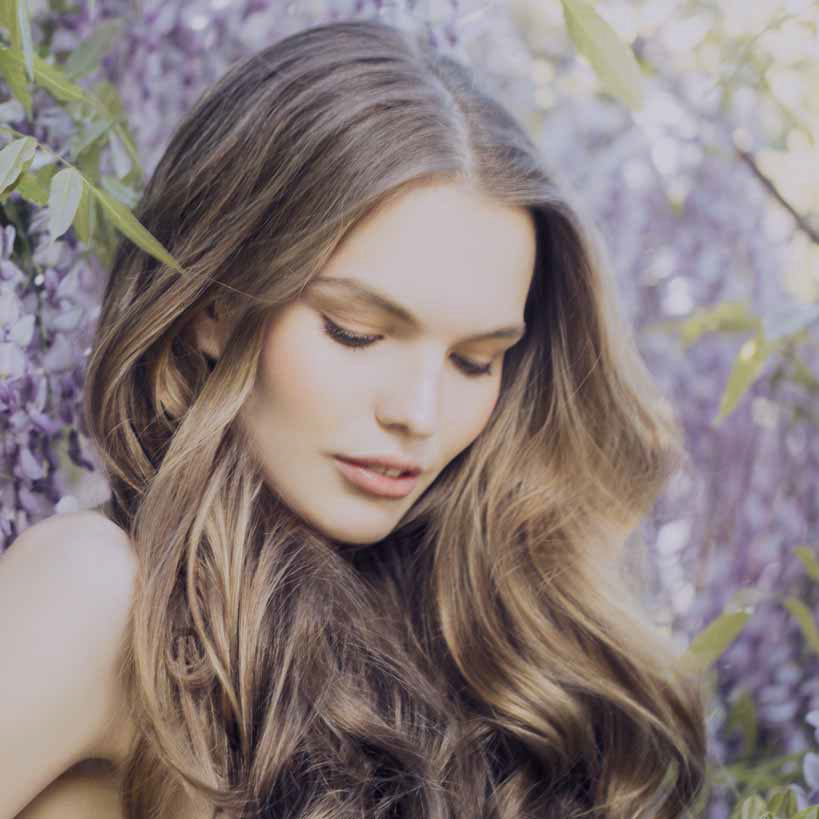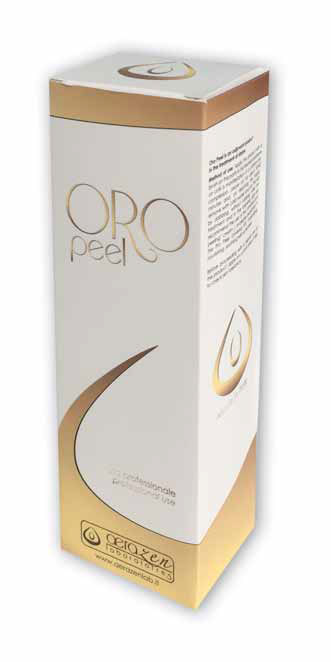 Oro Peel
It's a matter of fact that the photo-aging can be induced by endogenous factors (for example a wrong lifestyle) and exogenous factors (just like an excessive exposure to UV rays), while melasma and chloasma (gravidic mask) are related to melanocytes' functional alterations (generally associated to hormonal imbalances), that cause the appearance of dark spots on cheeks and temples.
Oro Peel® is a professional topical depigmenting treatment, exclusively for medical usage, designed to rejuvenate skin and to delete skin blemishes caused by melasma, lentigo, post inflammatory, post peeling or post laser hyperpigmentation.
Composition:
Oro Peel® is the result of the most important depigmenting agents' synergic combination.
Kojic acid belongs to alfa hydroxyacids group, it has got antioxidant, antifungal and most of all whitening properties, inducing functional repression of tyrosinase and thus blocking melanogenesis; moreover, thanks to its moisturizing and exfoliating action, it has an anti aging function, that regenerates cells and helps their replacement.
Azelaic acid is a strong keratolytic that, besides having a high bacteriostatic, anti-inflammatory and antioxidant activity, it hinibit the tyrosinase so it has an important action against stains, acting on atypical and hyperactive melanocytes, sparing the normal ones.
Salicylic acid has a strong keratolytic and antibacterial activity, removes dead surface cells, loaded with melanin that has to be eliminated.
Lactic acid has an epidermolytic and antiseptic activity, thus facilitating the conveyance of other functional substances, as well as the removal of any deposits of melanin present in the superficial layers of the skin; moreover, due to its hygroscopic and bacteriostatic properties, it prevents and treats dehydrated skin and it's also indicated, in combination with other caustic such as salicylic acid, for the treatment of acne in the active phase.
The phytic acid is used for its strong whitening properties (thanks to antitirosinasic action) besides having strong antioxidant and anti-inflammatory properties: thanks to its ability to break intercellular bonds and its exfoliating properties, it stimulates the absorption of other depigmenters, thus reducing dyschromia, wrinkles and acne. Arbutin acts directly on the production of melanin, in fact it is a derivative of hydroquinone and is a natural active substance (present in the leaves of the Bearberry grape) whose action is to inhibit the tyrosinase enzyme with depigmenting effect.
Vitamin C (ascorbyl tetraisopalmitate), blocks the oxidation of tyrosine in melanin as well as having strong antioxidant effects.
Citric acid, in the Oro Peel® formula, acts both as a regulator of Ph and as an exfoliant.
Glycyrrhetinic acid has an important anti-inflammatory activity and preventive action towards the formation of free radicals, as well as an important antiseptic and soothing action.
Application Protocol:
Clean the face and apply (especially in cases of very oily
skin) the pre peeling kit of the universal pro peel kit.
Apply as a first peel the clear poly peel, neutralizing it more or less quickly depending on the type of skin I have in front.
Apply Oro Peel® in a modular way: after about 20/30 minutes (depending on the depth of the peeling) the residual peeling substance must be removed from the skin by gentle washing using an alkaline soap or detergent.
Oro Peel® "modular control": if your doctor wants to perform a surface peeling (particularly suitable for sensitive skin and high phototypes to treat a skin melasma, post-inflammatory patches, photo-aging or acne), always considering an application duration of 20/30 minutes, he will perform the so-called "drop out" at the first sensation of heat or at the appearance of a rosy erythema; if instead the result to be pursued will be a medium/deep peeling (suitable for mature skin and deep senile lentigo) the target will be red erythema.
Other applicative protocols: it is possible for medical personnel to customize and further modulate the Oro Peel® peeling using other application types, for example:
1) cleanse the face well and apply the pre peeling of the universal pro peel kit.
2) apply Oro Peel® for 3/4 hours by removing the preparation from the skin with a gentle wash using a soap or an alkaline detergent, modulating the effect according to the desired result.
Post peeling period:
during the following 7-10 days the patient, while assisting in the replacement of his skin, must always wash with alkaline soap, hydrate continuously (at least 4 times a day using Idrazen) and in case of sun exposure, even minimal, protect yourself from the sun (SPF 50 anti aging) to avoid dyschromia; only in the presence of an "intense erythema" a hydro cortisone topical or an oral antihistamine will be applied as appropriate. From 10th to 30th day the patient will resume his home maintenance program (avoiding the sun and excessive heat) using the spots cream on the pigmented parts and the Idrazen at least 2 times a day to moisturize the skin. This peeling can be repeated every 30/60 days.
Contraindications:
current dermatological diseases; active viral or bacterial infections; sensitive or overreactive skin; allergy to any component of the product; antibiotic treatments in periods close to treatment; avoid on pregnant or nursing women.