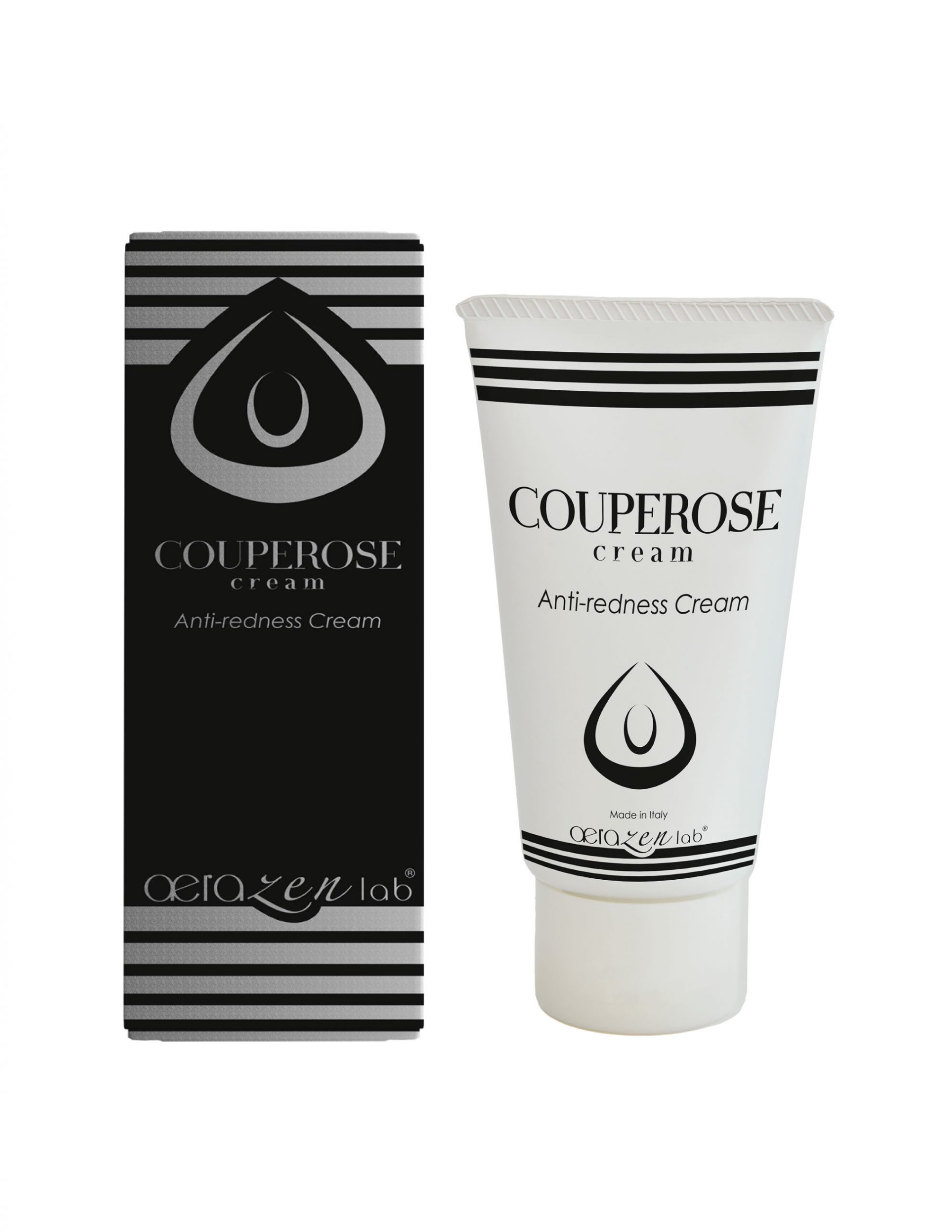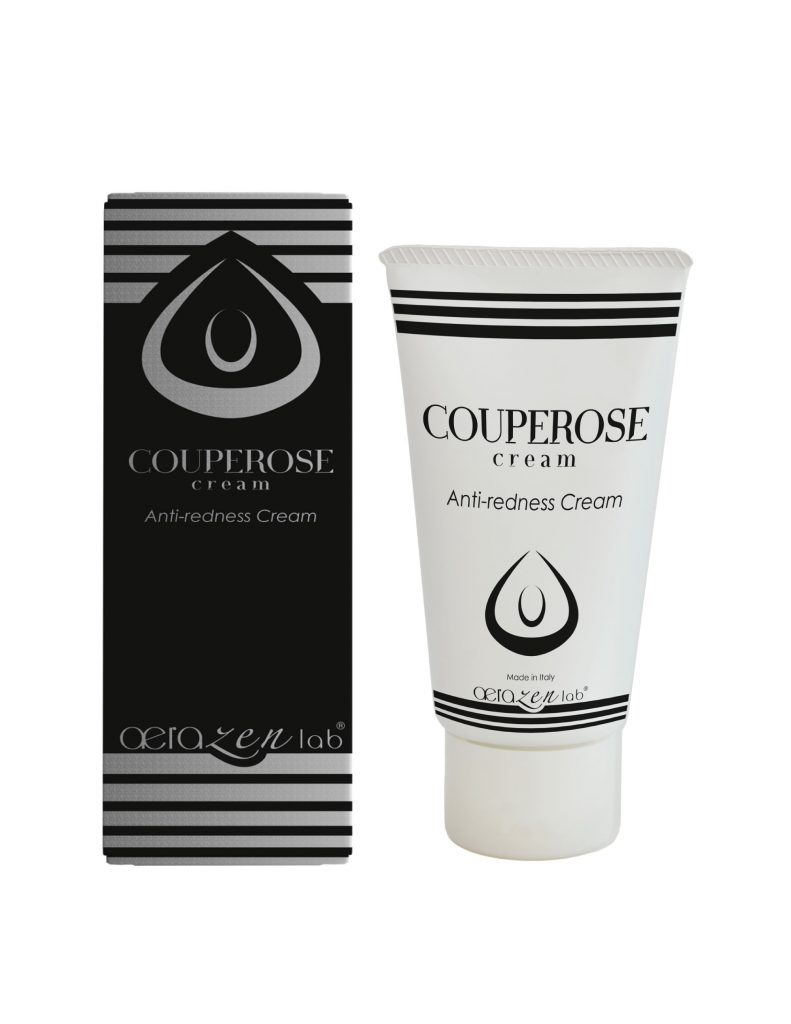 Each box contains: 1 tube of 50 ml ℮ 1,66 fl.oz
Couperose cream
Couperose cream is composed of elements that act in synergy with each other and enhanced with nano-technologies free of ingredients that can irritate
or worsen particularly delicate skin conditions. The innovative idea comes from the concept of "comfort", that is to make the daily application of a curative
dermocosmetic product comfortable, pleasant in contact with the skin, able to reduce the redness that rapidly appears on sensitive skin.
Characteristics: specific for the treatment of skin irritations, whether caused by the environment, stress or routine cosmetics. It serves as an adjunct to reduce the dilation of blood vessels that cause rosacea and other conditions.
Also suitable for particularly sensitive skin.
INGREDIENTS
Squalane: emollient, moisturising, protective, soothing and antioxidant.
Urea: replenishes the hydration factor in dehydrated skin, effectively retains water molecules, healing and calming for redness.
Rice Starch: a natural ingredient with soothing, refreshing, anti-inflammatory and calming actions.
Biophytex™: phytocomplex based on Aescin, Butcher's Broom, Centella asiatica and Calendula. It offers soothing, anti-rosacea and anti-dark circles benefits, protects and strengthens the capillaries with a calming and general soothing effect.
Retinol (Vit.A): modifies the skin texture making it uniform and smooth, improving unsightly wrinkles.
Application technique: thoroughly cleanse the skin with Make up Biphasic Removal and apply Couperose cream morning and evening.
Recommendation: for a complete Home therapy use the Couperose Cream in the morning, alternating in the evening with a dermocosmetic based on the result you want to obtain, i.e. Peptyfill cream to tone, Idrazen cream for anti-ageing, Spots cream for wrinkles and dark spots and Pro acne AHA for acne and
seborrhoea.