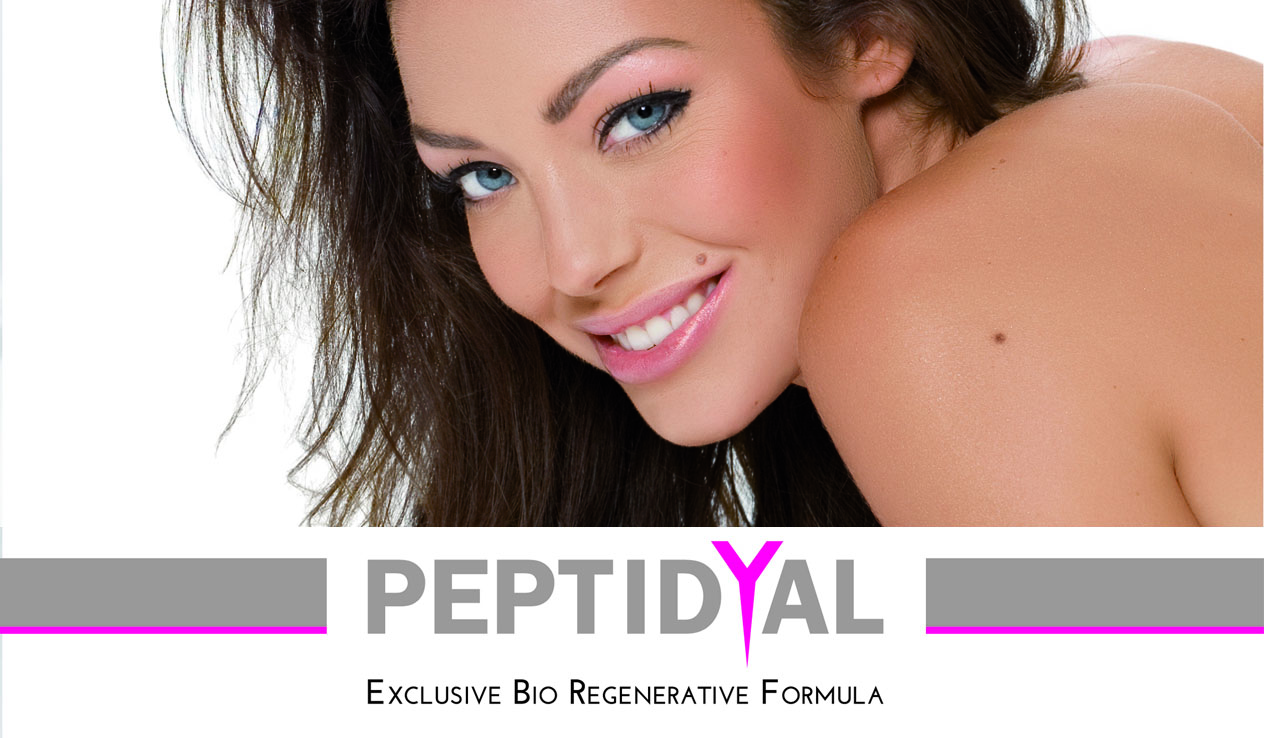 Peptidyal and Peptidyal 2 are the result of an innovative  scientific  study aimed at the development of a Bio-restructuring product able to actively support the physiological functional recovery of the skin, and in particular of the extracellular matrix.
Peptidyal and Peptidyal 2  are part of protocol of aesthetic Restorative and Regenerative medicine can stimulate fibroblasts through the use of precursors and amino acids to produce collagen, elastin and hyaluronic acid and slow down the catabolic metabolism with scavenger  on oxidative stress, in particular on Reactive oxygen species (ROS) and Reactive nitrogen species (RNS). It also reactivates biological repair and tissue regenerative processes.
Peptidyal and Peptidyal 2 have one of the highest concentrations of hyaluronic acid HA in the Medical/aesthetic field ( from 50 to 100 mg of hyaluronic acid for every vials of 5 ml).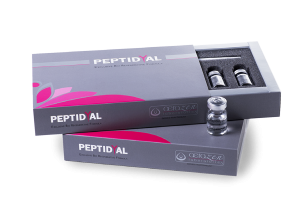 Hyaluronic acid of Peptidyal (10mg/ml) has a low molecular weight that allow us to get an action on th surface of the skin, ensuring an exceptional moisturizing and a film-forming action by binding to the stratum corneum with tensor and protective effect.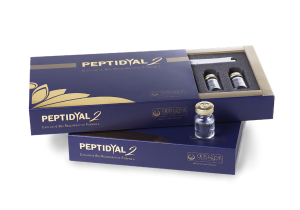 Hyaluronic acid of Peptidyal 2 (20mg/ml) has instead a high molecular weight that allow us an action in deep layers of the skin by stimulating the production of proteins responsible of the consistency and elasticity of the skin also reducing the depth of wrinkles and skin depressions.
Peptidyal
Middle-low molecular weight
Superficial action
Good hydration
Tensor and protective effect
50mg/ml sodium hyaluronate + amino acids and precursors
Peptidyal 2
High molecular weight
Deep action
Stimulating protein production
Reducing wrinkles and skin depressions
50mg/ml sodium hyaluronate + amino acids and precursors