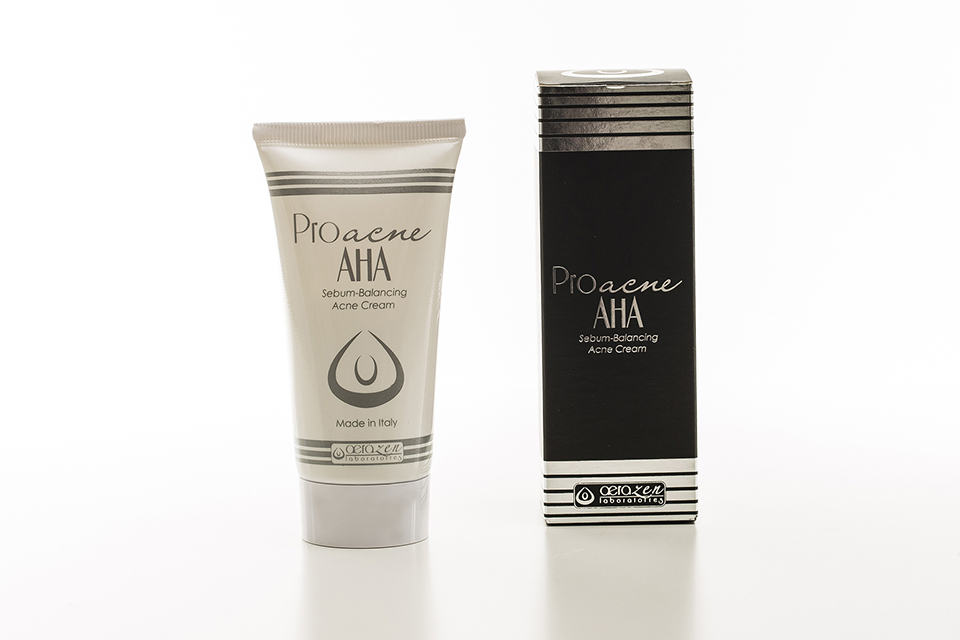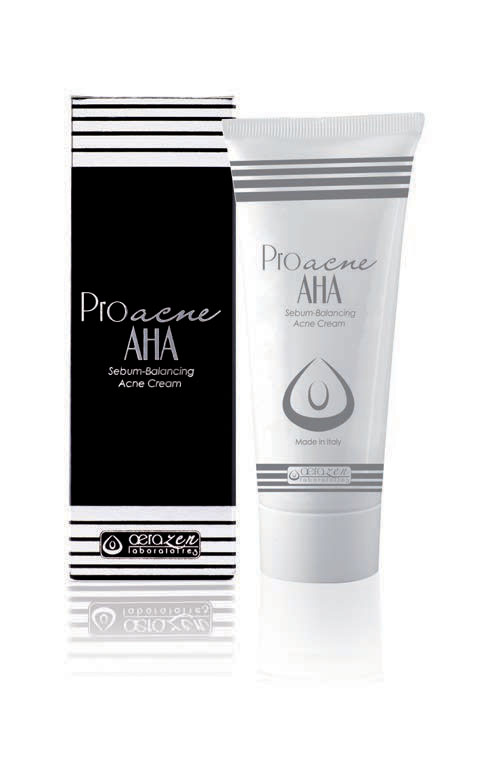 Pro Acne AHA
The
Pro acne AHA
cream has been studied to reduce all the symptoms generated by acne lesions (itching, redness, blackheads, papules, pustules etc..), but above all to act and eradicate root of the problems, without dismiss the improve- ment of skin appearance, protect and hydrate skin for a heal- thy look. The action of purifying, sebum normalizing, refreshing properties and delicate actions are explicated by
Aloe
and
Tea Tree oil
, whilst the abilities of exfoliator, re-epithelization, stimulating, reducing the inflammation and pilosebaceous duct hyperkeratinization are the result of the interaction betwe- en the acids, primarily the
glycolic, combined with malic, citric and tartaric acids
, which act in such a way to eliminate the surface layers and replace with the new skin, while in the under- lying dermis are produced collagen and elastin. Is also very important to highlight the presence of red
fruit extracts
, by its antioxidant powers that particularly suitable for sensitive and impure skin.
Ingredients:
Glycolic acid: allows to improve the skin appearance by helping to reduce acne scars, wrinkles, hyperpigmentation; also useful as a support to increase the elastin and collagen production.
Tea tree oil: reveals an excellent antibacterial, a natural antibio- tic in case of infection and inflammation.
Fruitlange AHA: is a mixture of different acids and plant extracts with exfoliating, moisturizing, lightening properties, and stimulate natural cell turnover.
Aloe EG: has soothing, healing, toning, anti-inflammatory, emol- lient, refreshing, hydrating, protective tissue and regenerating properties; can stimulate the collagen production; also exerts anti-inflammatory action.
Method of use:
Apply to the face twice a day, morning and night, massaging gently until completely absorbed. After the application is recommended to moderate exposure of the sun.